(Click all photos to view larger) ©Goodyear Tire Rubber Co. The AC&Y was built to very high standards, between 1911-1913. The rubber boom generated substantial new rail business. The road began operations with a fleet of five new Lima 0-6-0's AC&Y 22 - Lima Locomotive Works Builder's Photo ©Allen County Historical Society and a modest fleet of new freight cars.


Lima 0-6-0

1881, long before the incorporation of the ACY, the Cleveland, Delphos and St. Louis


(Cleveland, Delphos and St. Louis Certificate)

Cleveland, Delphos and St. Louis was projected as part of a major narrow-gauge trunk line. Various changes in name, ownership and purpose ensued until the railroad was completed as the Pittsburgh.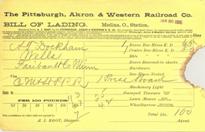 (Bill of Lading AI Root AC&YHS Collection)

Akron and Western PA&W from Delphos, Ohio to Akron. In 1895, the line became the Northern Ohio, a subsidiary of Lake Erie and Western (then controlled by the NYC). The line was not successful and was considered the most superfluous railroad constructed in the State of Ohio.

In 1920, AC&Y absorbed the moribund Northern Ohio Railway thru a 999-year lease which created numerous western outlets, namely freight connections with the W&LE, B&O, C&O, NKP, DT&I, PRR and NYC.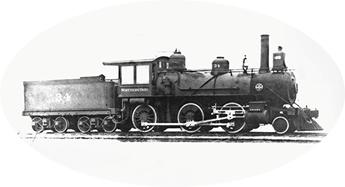 (Brooks 2-6-0 (©ALCO Historic Photos AC&YHS Collection)

The Northern Ohio addition also furnished the AC&Y a 25% ownership interest in the Akron and Barberton Belt Line Railway, which served numerous industries in the Akron–Barberton freight district. AC&Y and Northern Ohio were formally merged in 1944.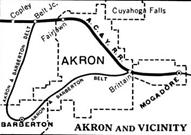 (Map Akron Barberton Belt)

Always well managed, efficient and financially viable, the AC&Y was recognized as the most profitable Class I railroad in the country during the 1920's. With prosperity came an upgrading of the Northern Ohio property and acquisition of new locomotives and rolling stock. Light 2-8-2 Mikes purchased from the nearby Lima Locomotive Works became the standard road power.



(Photo ©Allen County Historical Society)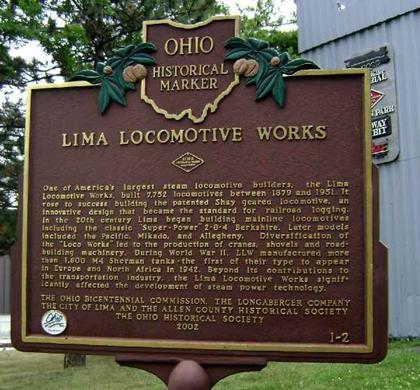 (Ohio Historical Marker)

Alco-GE switchers began to arrive around WWII.



(AC&Y D-1, ©ALCO Historic Photos AC&YHS Collection)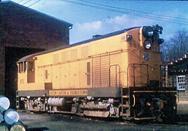 (AC&YHS Collection)

Mainline dieselization with F-M power AC&Y 501, Fairbanks Morse H20-44 began in earnest in 1948, and the last steam engines were retired in 1955.

As a small railroad, AC&Y competed successfully with the larger Eastern carriers like PRR, NYC, NKP, Erie, B&O and C&O. The same roads were also valued connections.



A Brief History of the AC&Y



AC&Y was noted for excellent service including a daily mixed train operation. Roughly a third of AC&Y's business was represented by highly competitive "overhead" or "bridge" freight traffic. AC&Y-Northern Ohio offered 2nd a.m. service between Eastern points and St. Louis as part of the noted alphabet route. The Alphabet Route was a coalition of railroads connecting the Midwest United States with the Northeast, as a freight alternate to the four major systems with WM, P&WV, W&LE and the NKP.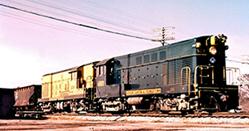 (AC&YHS Collection)

In 1964, the AC&Y was merged into the N&W System. The Fairbanks-Morse diesels AC&Y 204 -FM H16-44 and 504 FM H20-44 were gradually replaced by ex-NKP GP-7's N&W 2433 and 2433 EMD GP7's and N&W power.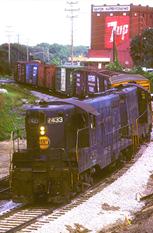 (©Bob Lucas - AC&YHS Collection)

AC&Y was an independent operation until 1981. Norfolk Southern later sold the line to new interests. The remaining portion of the AC&Y east of Carey, Ohio is now operated as part of the Wheeling and Lake Erie.